Desert Wreckage Environment Bundle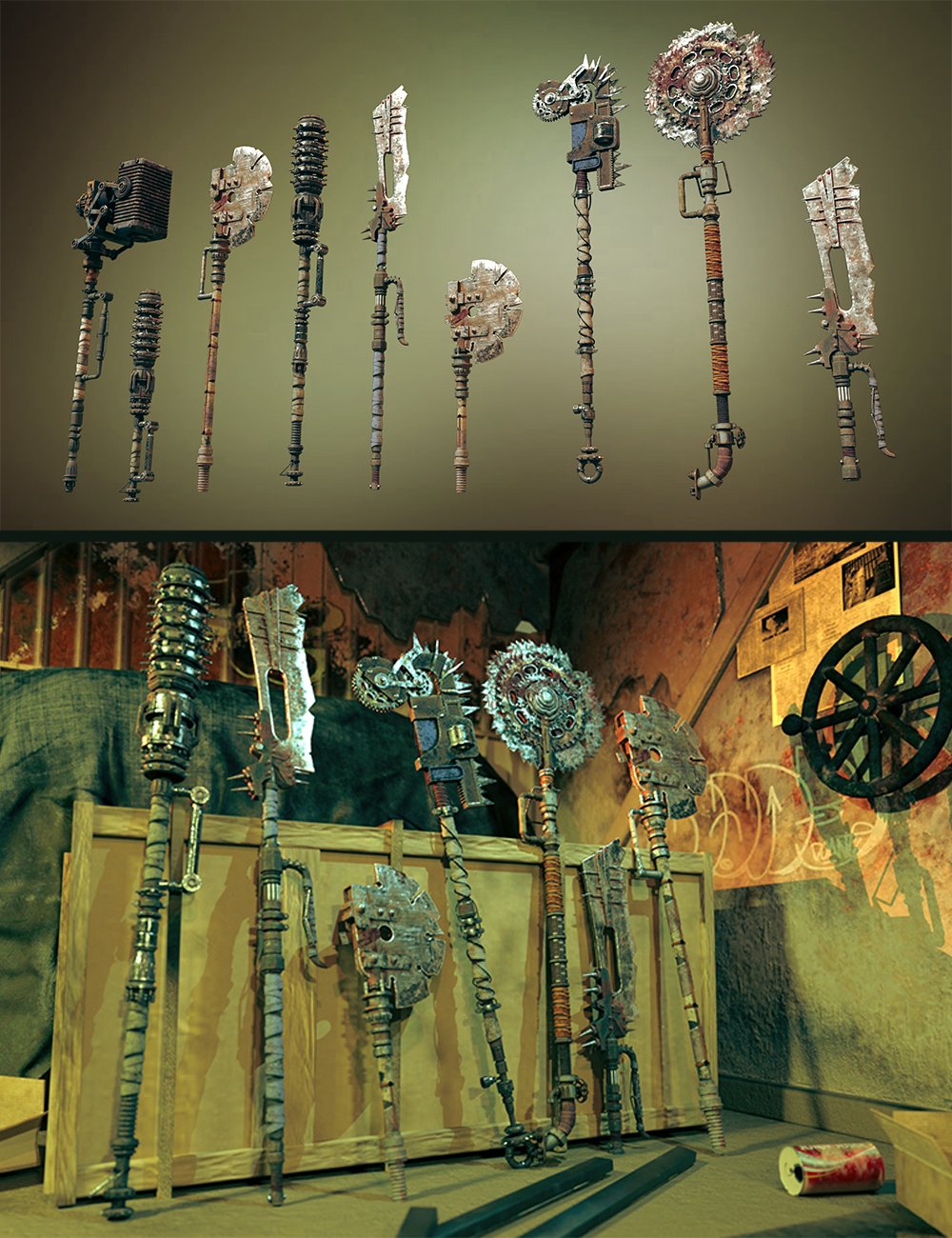 The Desert Wreckage Environment Bundle is here for you.
This set is built with realistic textures and a post-apocalyptic environment.
It includes a well-detailed exterior metal shelter scene, a realistic wasteland hideout interior scene, and 9 fabulous wasteland melee weapons with wearable presets and Hposes in the scenes.
All are ready to render in Iray.
This bundle includes 3 products: Desert Wreckage Shelters, Desert Wreckage Hideout, and Desert Wreckage Weapons.
For those who like sci-fi and post-apocalyptic scenes, the Desert Wreckage Environment Bundle is a must-have.
You'll love the video game vibe you get with this set!
Please see each product's page for details.
This Bundle includes:
Desert Wreckage Shelters
Desert Wreckage Hideout
Desert Wreckage Weapons
---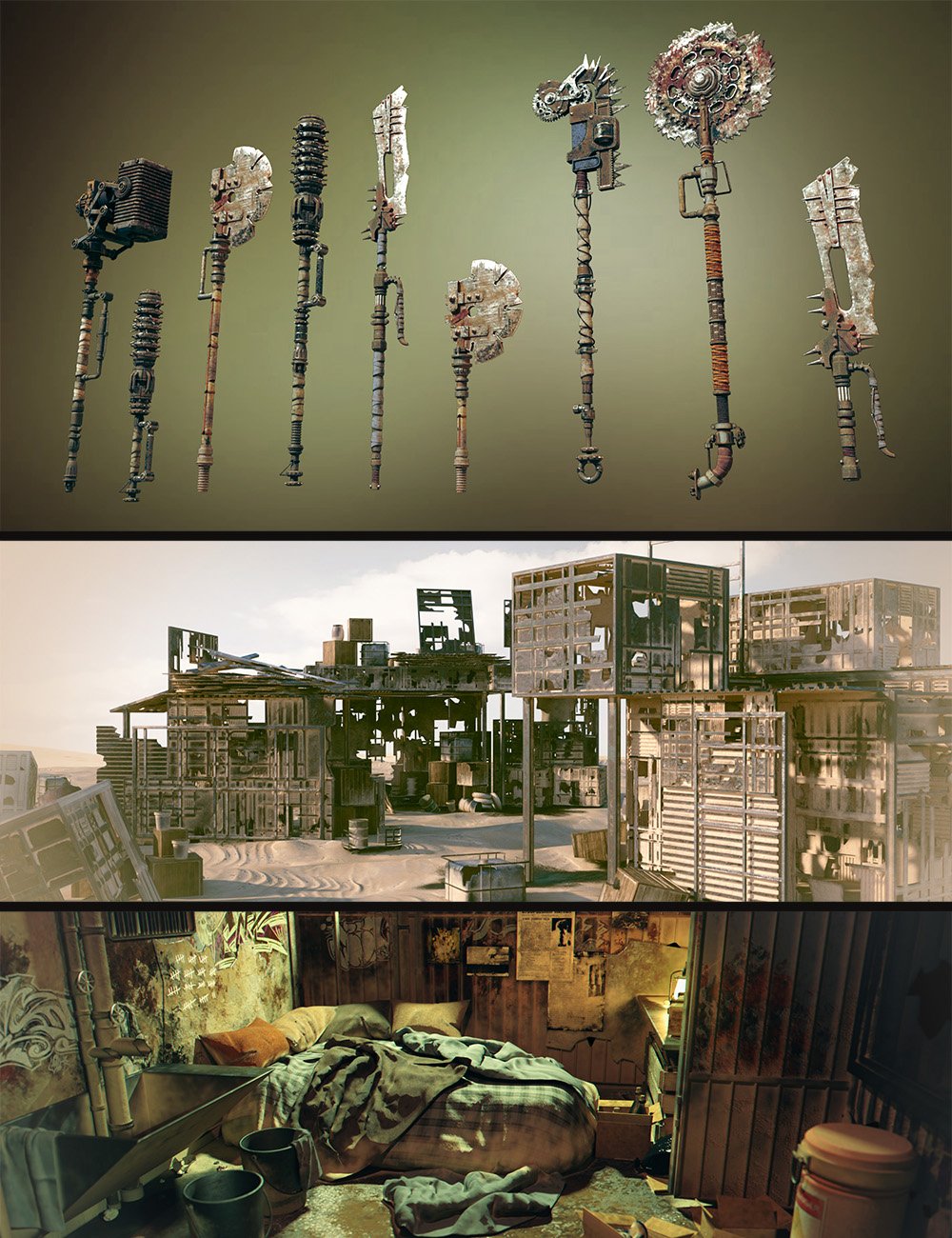 Download from QtyFiles Service
---