Iconic for dForce Bow Dress for Genesis 8 Females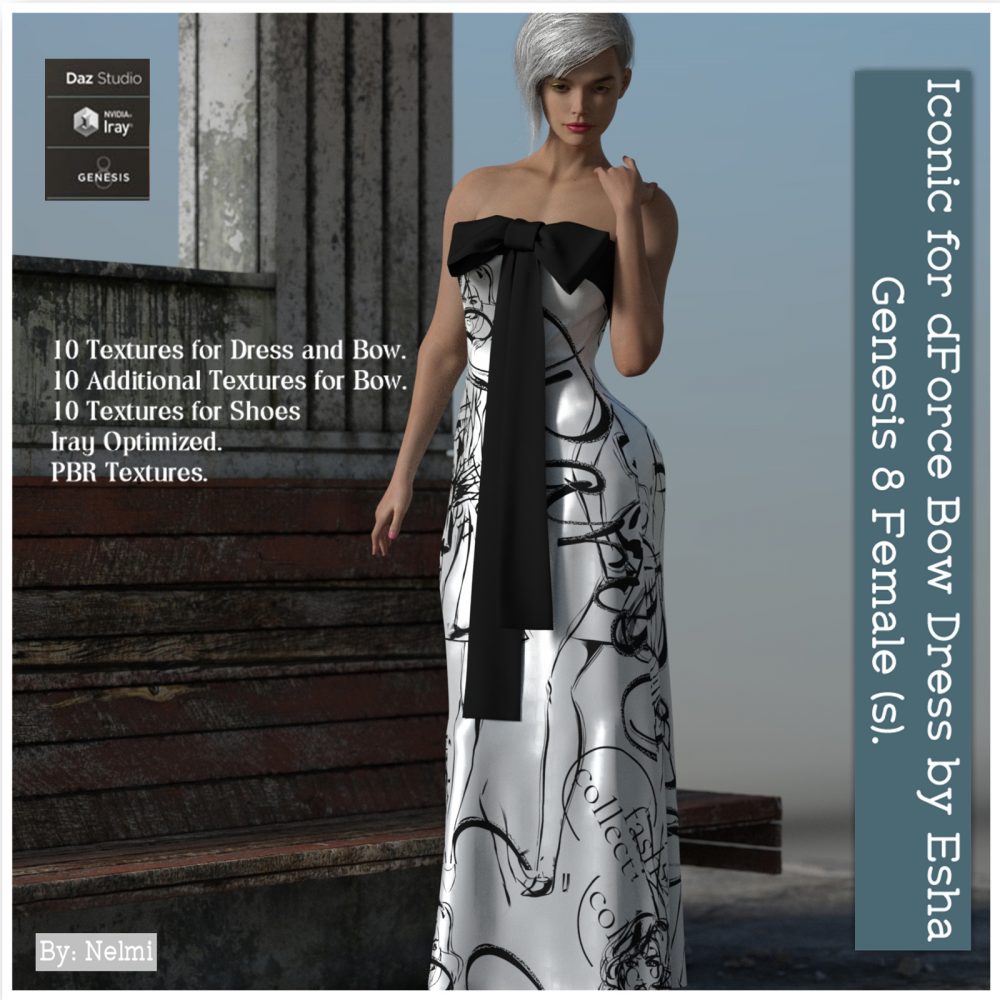 ---
Iconic for dForce Bow Dress for Genesis 8 Females
An elegant long dress, glamorous yet playful – the perfect choice for all your romantic renders!
The dress is set up for dForce, so you just have to set up your scene and hit the Simulation button.
In addition it features 18 poseable areas on the skirt and 20 poseable areas on bow and ribbons, so you can adjust it to many poses without using dForce.
You can also use the poseable areas to tweak the dress after running a simulation.
This set also includes elegant sandals with a cute bow that matches the dress.
The set comes with four texture presets that range from elegant evening dress to romantic bridal wear.
---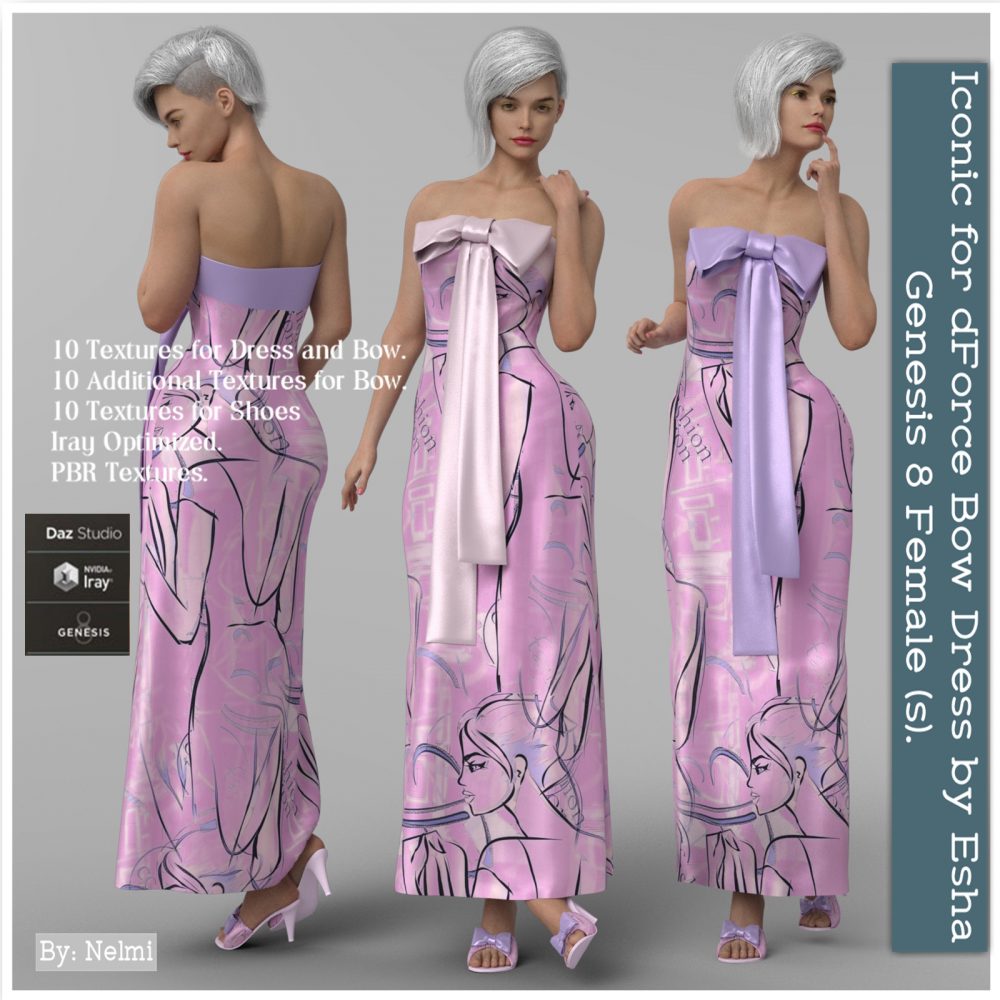 ---