Quasar Hair for Genesis 9, 8 and 8.1 Female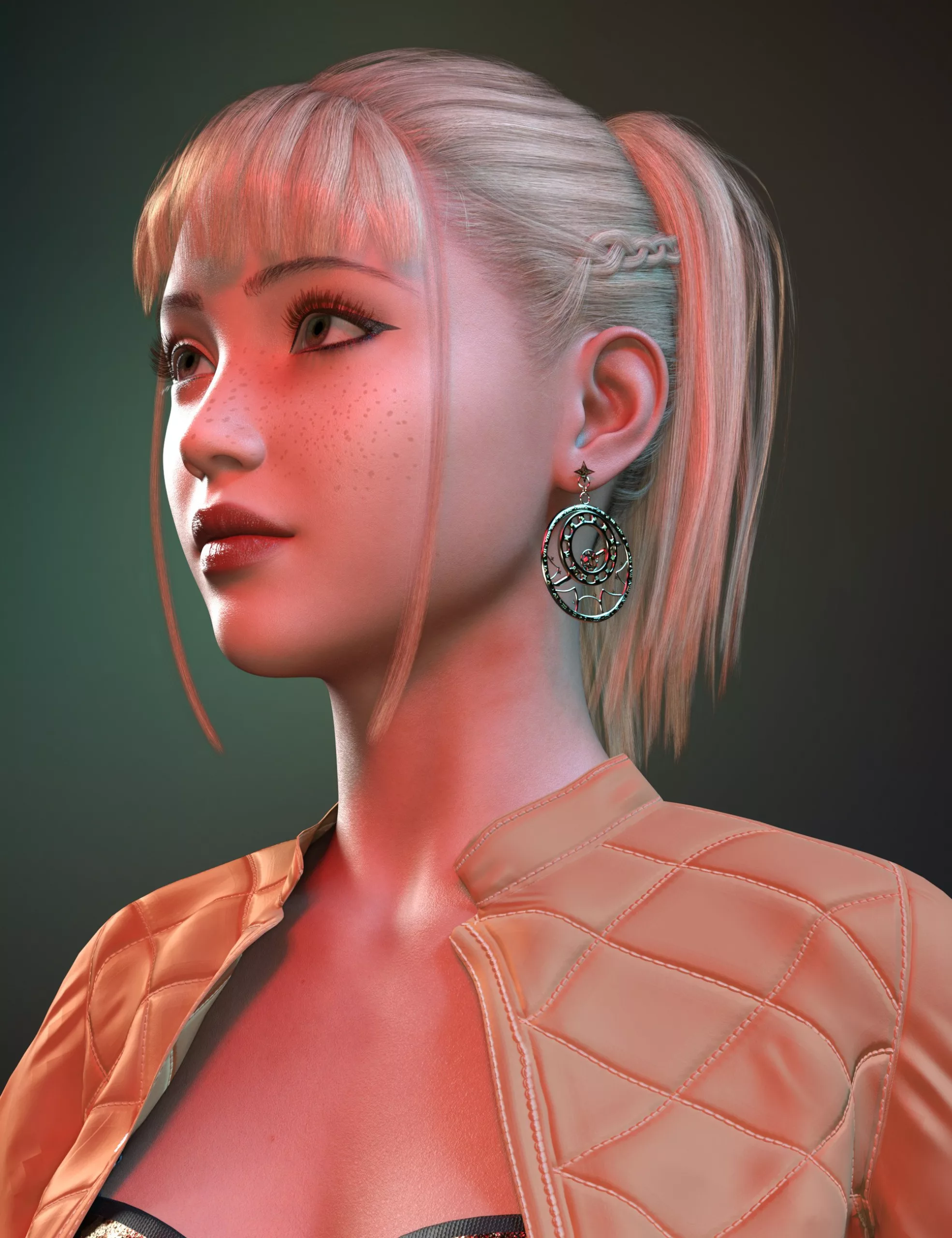 Quasar Hair is an adorable hairstyle for Genesis 9, with two versatile ponytails that can be combined into one.
Includes: 15 adjust, 18 movement, 41 styling, 19 volume, 27 windy morphs, 14 style presets and 30 material presets, plus 30 partial material presets for the braids and 10 mixed material presets.
The included astrolabe earrings are inspired by astronomical instruments. The earnings have 5 morphs and 10 material presets.
A cute and trendy hairstyle to fit all your girls!
Quasar Hair for Genesis 9, 8 and 8.1 Female: (.DUF)
Quasar Hair:
Adjust Ears Front
Adjust Ears Side
Adjust Ears Up
Adjust Forehead Extrude
Adjust Forehead Lower In
Adjust Forehead Lower Rotate
Adjust Forehead Wide
Adjust Head Size
Adjust Neck Back
Adjust Neck Up
Adjust Neck Wide
Adjust Side LR
Adjust Temples Front
Adjust Temples Wide
Adjust Top Height
Bangs Curve In
Bangs Curve L
Bangs Curve R
Bangs Gradient
Bangs Longer
Bangs Part Left
Bangs Part Middle
Bangs Part Right
Bangs Tips
Bangs Uniform
Bangs Wider
Bun Bigger
Bun Smaller
Bun Smaller At Tails
Crown Sides Unfluf
CrownUpperFluffy
LockL Curve Left
LockL Curve Right
LockL Longer
LockL Spread
LockL Spread Low
LockL Wave
LockR Curve Left
LockR Curve Right
LockR Longer
LockR Spread
LockR Spread Low
LockR Wave
Move LockL Front
Move LockL Left
Move LockL Right
Move LockLBack
Move LockR Back
Move LockR Front
Move LockR Left
Move LockR Right
Move TailL Back
Move TailL Ends Front
Move TailL Front
Move TailL Left
Move TailL Right
Move TailR Back
Move TailR Ends Front
Move TailR Front
Move TailR Left
Move TailR Right
Side Braids Bigger
Side Braids Down
Side Braids Up
TailL Longer
TailL Longer Straight
TailL Rotate Back
TailL Shorter
TailR Longer
TailR Longer Straight
TailR Rotate Back
TailR Shorter
Tails Ponytail
Temples Shaping
Volume Bangs
Volume Crown Lower
Volume Crown Upper
Volume LockL
Volume LockR
Volume Side Braids
Volume TailL Back
Volume TailL Down Back
Volume TailL Down Side
Volume TailL Side
Volume TailL UP
Volume TailL Unite
Volume TailR Back
Volume TailR Down Back
Volume TailR Down Side
Volume TailR Side
Volume TailR UP
Volume TailR Unite
Volume Top
Windy Back Lock L Spread
Windy Back Lock R Spread
Windy Back Tail L Solid
Windy Back Tail L Spread
Windy Back Tail R Solid
Windy Back Tail R Spread
Windy Front Lock L Spread
Windy Front Lock R Spread
Windy Front Bangs
Windy Front Tail L Solid
Windy Front Tail L Spread
Windy Front Tail R Solid
Windy Front Tail R Spread
Windy Left Bangs
Windy Left Lock L
Windy Left Lock R
Windy Left Tail L Solid
Windy Left Tail L Spread
Windy Left Tail R Solid
Windy Left Tail R Spread
Windy Right Bangs
Windy Right Lock L
Windy Right Lock R
Windy Right Tail L Solid
Windy Right Tail L Spread
Windy Right Tail R Solid
Windy Right Tail R Spread
Styles:
00 Quasar Hair Reset Style
01 Quasar Hair Style
02 Quasar Hair Style
03 Quasar Hair Style
04 Quasar Hair Style
05 Quasar Hair Style
06 Quasar Hair Style
07 Quasar Hair Style
08 Quasar Hair Style
09 Quasar Hair Windy Back
10 Quasar Hair Windy Right
11 Quasar Hair Windy Left
12 Quasar Hair Windy Front
13 Quasar Hair Left
14 Quasar Hair Right
Supported Shapes:
Other Shapes may be supported in Daz Studio by Auto-follow
Materials Iray:
01 Quasar Hair Cream
02 Quasar Hair Blonde
03 Quasar Hair Vanilla
04 Quasar Hair Golden
05 Quasar Hair Amber
06 Quasar Hair Ginger
07 Quasar Hair Honey
08 Quasar Hair Dark Blonde
09 Quasar Hair Copper
10 Quasar Hair Caramel
11 Quasar Hair Mocha
12 Quasar Hair Coffee
13 Quasar Hair Brown
14 Quasar Hair Choco
15 Quasar Hair Berry
16 Quasar Hair Black
17 Quasar Hair Garnet
18 Quasar Hair Intense Red
19 Quasar Hair Pink
20 Quasar Hair Flamingo
21 Quasar Hair Light Pink
22 Quasar Hair Rosewood
23 Quasar Hair Plum
24 Quasar Hair Purple Blue
25 Quasar Hair Violet
26 Quasar Hair Iris
27 Quasar Hair Ciel
28 Quasar Hair Mint
29 Quasar Hair Green
30 Quasar Hair Jungle Green
Braids Partial Materials:
01 Quasar Braid Cream
02 Quasar Braid Blonde
03 Quasar Braid Vanilla
04 Quasar Braid Golden
05 Quasar Braid Amber
06 Quasar Braid Ginger
07 Quasar Braid Honey
08 Quasar Braid Dark Blonde
09 Quasar Braid Copper
10 Quasar Braid Caramel
11 Quasar Braid Mocha
12 Quasar Braid Coffee
13 Quasar Braid Brown
14 Quasar Braid Choco
15 Quasar Braid Berry
16 Quasar Braid Black
17 Quasar Braid Garnet
18 Quasar Braid Intense Red
19 Quasar Braid Pink
20 Quasar Braid Flamingo
21 Quasar Braid Light Pink
22 Quasar Braid Rosewood
23 Quasar Braid Plum
24 Quasar Braid Purple Blue
25 Quasar Braid Violet
26 Quasar Braid Iris
27 Quasar Braid Ciel
28 Quasar Braid Mint
29 Quasar Braid Green
30 Quasar Braid Jungle Green
31 Quasar Braid Trans Thin
32 Quasar Braid Trans Thick
Mixed Materials:
01 Quasar Mix Coffee Iris
02 Quasar Mix Choco Ciel
03 Quasar Mix Copper Blonde
04 Quasar Mix Coffee Amber
05 Quasar Mix Red Violet
06 Quasar Mix Black Green
07 Quasar Mix Black Cream
08 Quasar Mix Black Plum
09 Quasar Mix Rainbow Low
10 Quasar Mix Rainbow High
Accessories:
Astrolabe Earrings:
00 Earrings Shape Reset
00 Earrings Shape Reset
01 Earrings Gem Bigger
01 Earrings Gem Bigger
02 Earrings Smaller
02 Earrings Smaller
Materials Iray Astrolabe:
01 Astrolabe Earrings Blue
02 Astrolabe Earrings Cream
03 Astrolabe Earrings Dark Green
04 Astrolabe Earings Dark Pink
05 Astrolabe Earrings Purple
06 Astrolabe Earrings Gold Silver
07 Astrolabe Earrings Aqua
08 Astrolabe Earrings Black and White
09 Astrolabe Earings Red
10 Astrolabe Earrings Pearl White
11 Astrolabe Earrings Partial Hide Rulers
Textures Include:
115 Texture, Bump, Normal, Specular, and Transparency Maps (2048 x 2048 to 4096 x 4096)
Daz Studio Iray Material Presets (.DUF)
---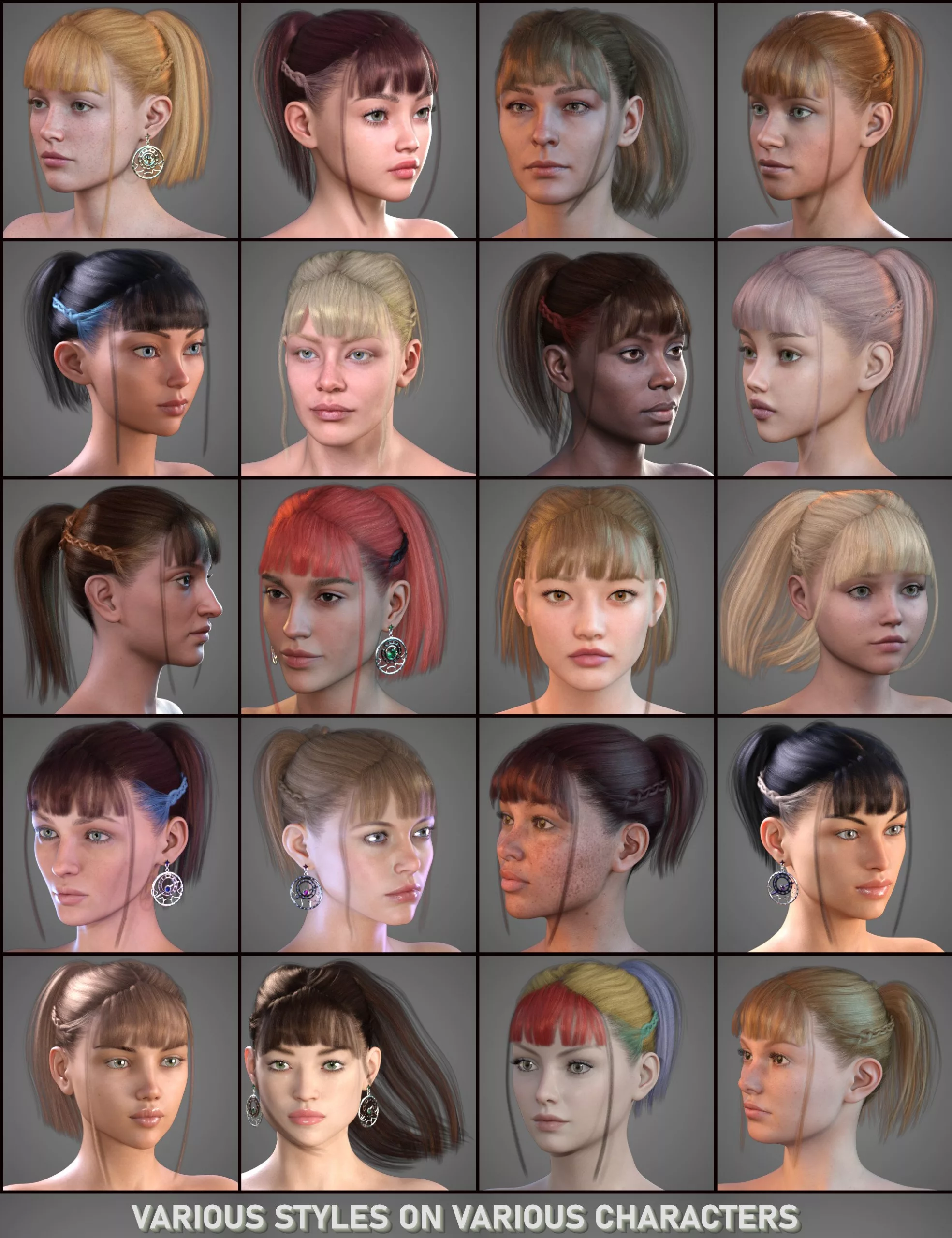 Download from QtyFiles Service
---